Zenith was the best selling theme on DevPress, so it may seem like an odd move to retire it. However, we're introducing a new theme today called Zelda designed to take its place.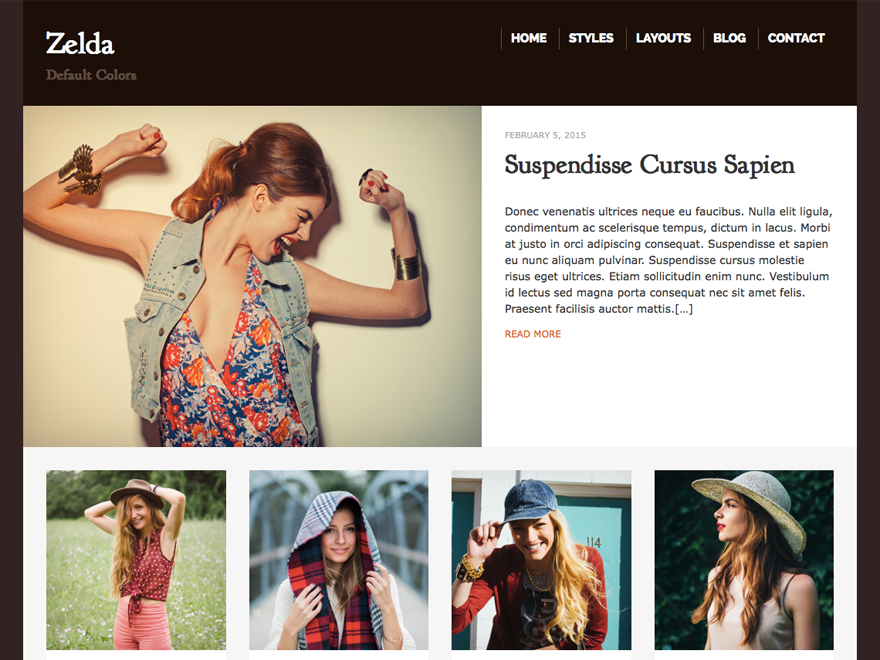 Everyone who has an active license for Zenith now has access to Zelda if you'd like to switch. You can also choose to stay with Zenith if you're happy with it (DevPress will continue support for a year and release updates as needed).
What's New
On first glance, the two themes are really similar. We've matched the default fonts and color scheme. The showcase layout is the same. There's a sidebar widget area and two menu locations.
But a lot of new features have also been introduced. One request we had from several customers was the ability to select pages for the showcase layout rather than posts. That's now possible with the "Page Showcase Template". This allows the theme to be used for more business-centric designs (about page, services page, contact page, etc.).
Customizer
All options have been moved from a custom admin screen into the customizer. Those can now be found under "Customize > Appearance":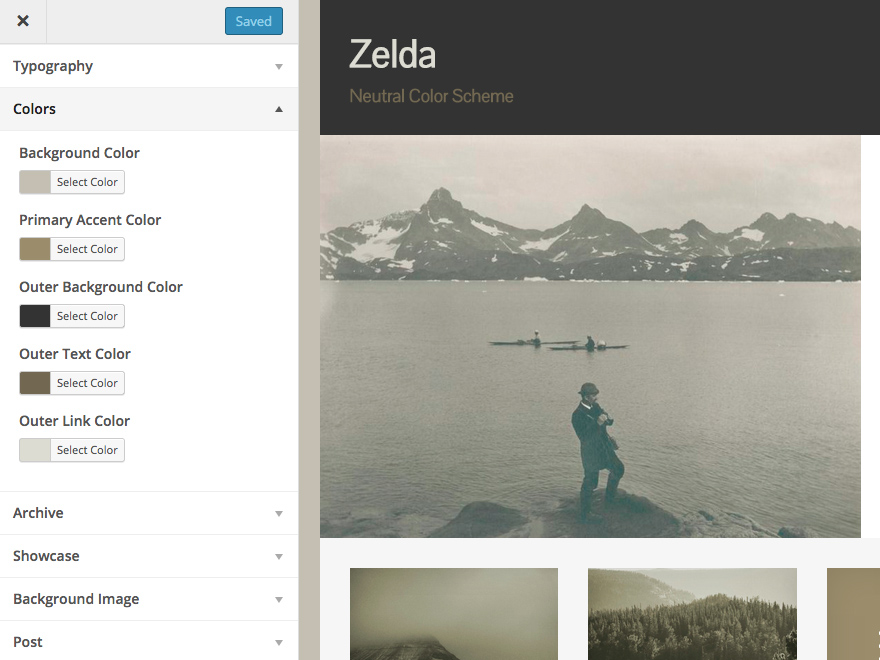 We've introduced new options for fonts and colors. This allows you to personalize your site to a much higher degree. Here's a screenshot of Zelda with a blue custom color scheme and alternate fonts selected: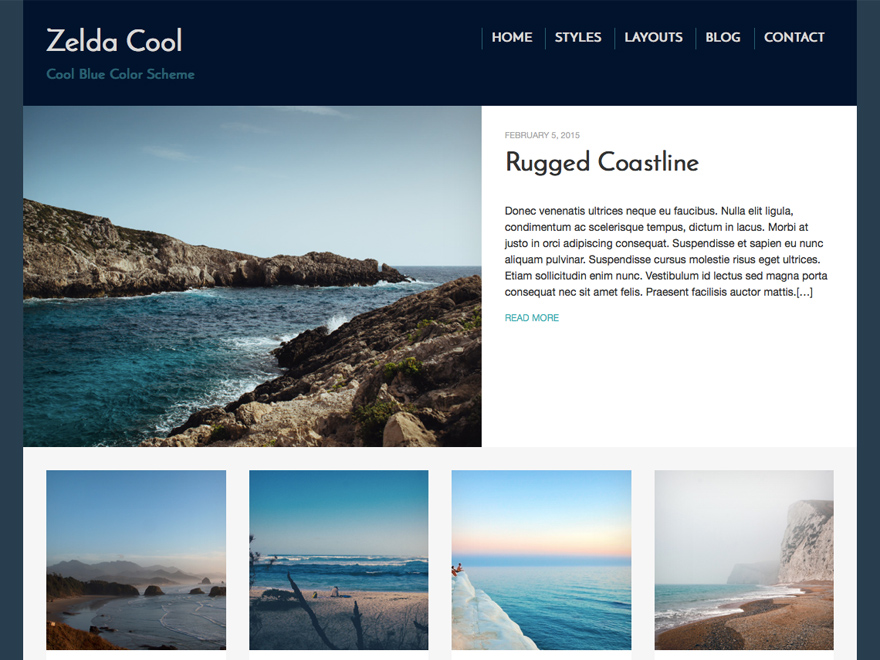 Other Changes
We removed the sticky post toggle at the top of the showcase template. This was in an effort to simplify the layout and make it easier to set up. If you have feedback or an opinion on this, please let us know.
Social icons can now be easily added to both of the menu locations. We've also made the primary menu items slightly smaller to allow more of them and removed description text.
The "Infinite Scroll" module in JetPack in now supported.
How to Switch
Simply log into your account and download the new zip file for Zelda. Theme installation instructions are here. The docs are available here. I'll also be making a series of video tutorials soon.
If you're switching from Zenith, you'll likely need to set your menu locations and page template again as names have changed. You'll update any options (like logo), and use the new license key for auto-updates.
If anyone has issues changing to the new theme, contact us and we'll be happy to help.