Ravintola is an upcoming WordPress theme to be released on DevPress.com. It's being developed primarily for websites of restaurants and cafes, but many of its features can be used for other businesses (for example, settings for: company description, business hours, contact information, and Google map location.)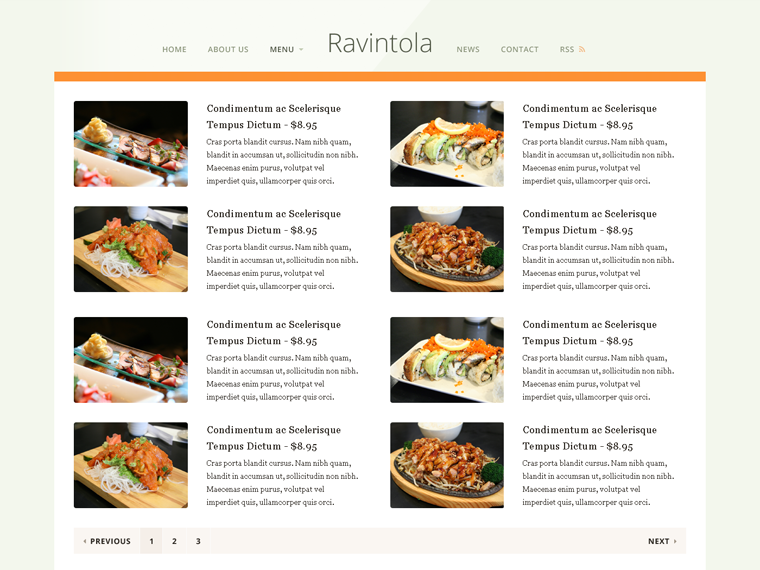 It will come with a plugin for adding and managing menu items.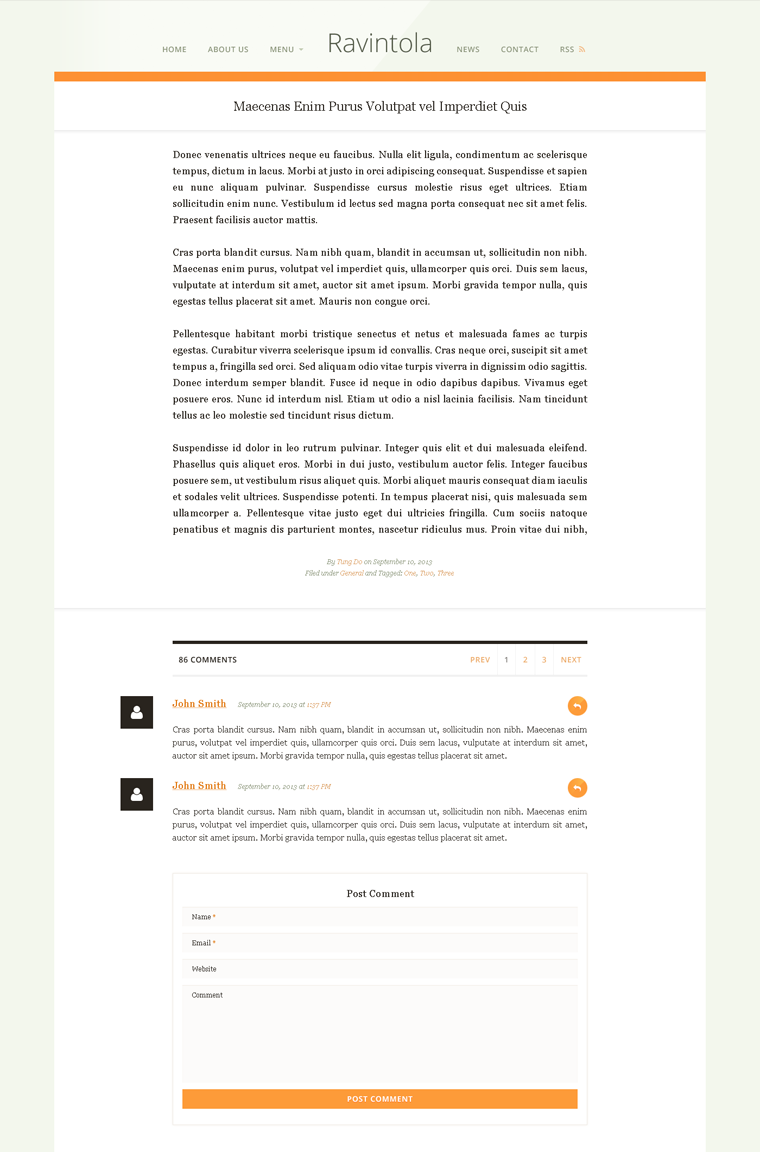 Here's the singular template for Pages and Posts. Don't pay attention to the justified texts. It's justified in the preview just so I don't pay too much attention to filler texts while designing.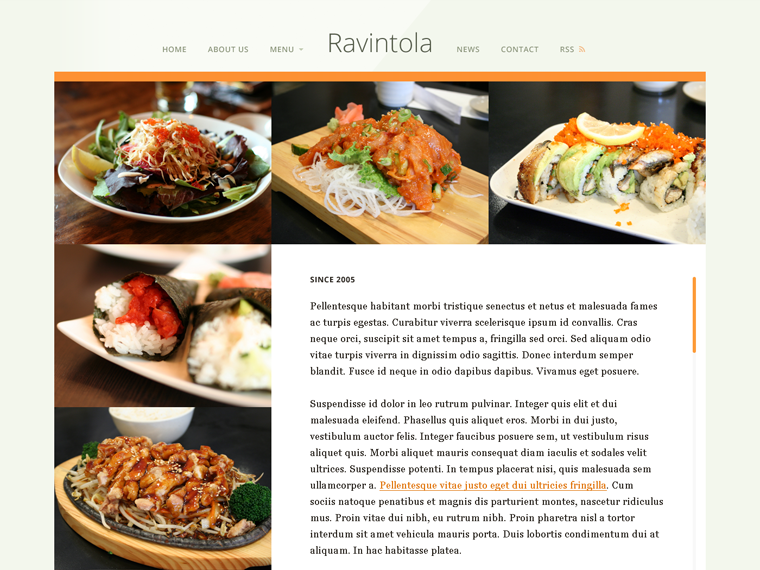 Last but not least, here's the custom template for the about page.
Wrap Up