Every writer needs a website.
You might want to have a portfolio of your writing, feature short pieces on a blog, or connect with your fans.
In this post we will take a look at how you can build a simple author website using DevPress themes. In this particular example, we're going to focus on the Luminate theme, but any of the other DevPress themes that feature at least one sidebar will work just as well.
Here's an example of a simple author site using Luminate: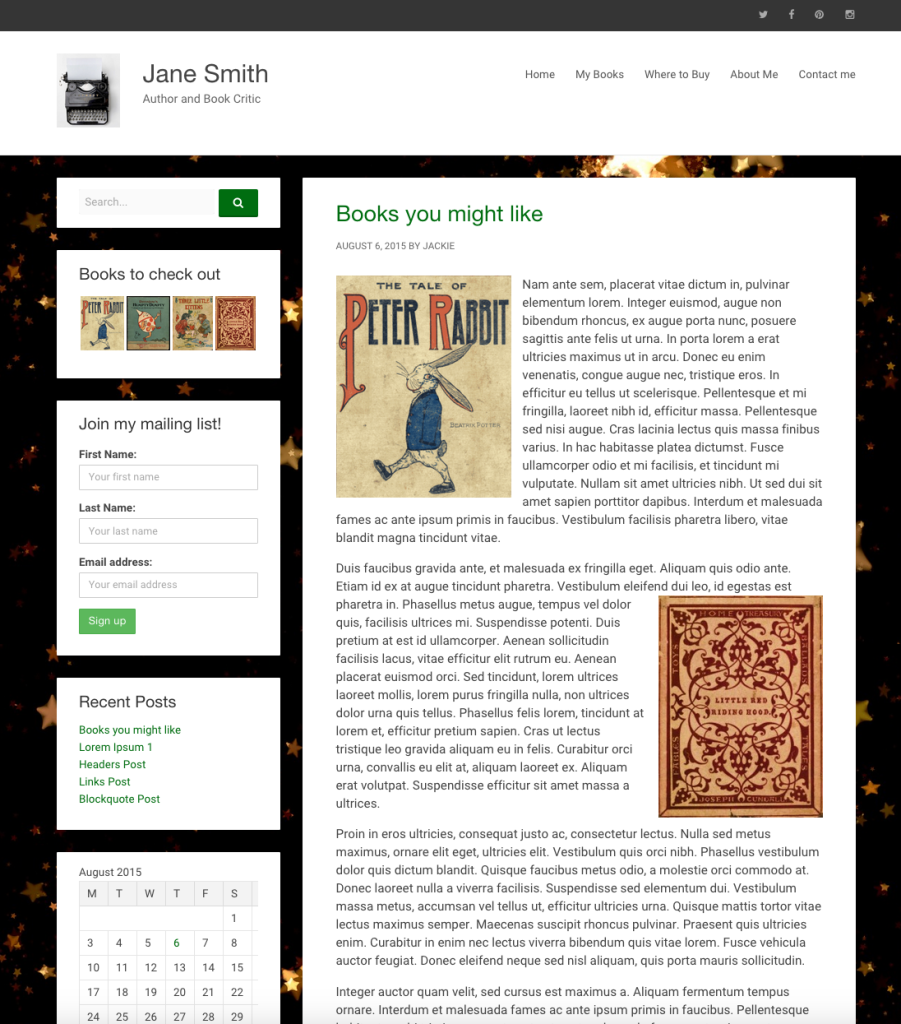 Let's look at how to put it together! Continue reading →